NEWSLETTER JUNE 2021
In December 2020, despite the pandemic, we decided to go to Ecuador and continue the project, to distribute Christmas baskets with food to the poorest. Of course we could not carry out the project as in other years, we had to adapt to the situation, not to make large gatherings, to wear the mask, to respect the distance and the barrier gestures. But it was possible, as you can see in the following short film.
About the masks| The masks were made by Patricia and Luis, as a family. Patricia had been given a sewing machine a few years before, as part of the Coup de Pouce project, to make construction masks. In December, we were able to commission her to make the protective masks out of antibacterial, washable and reusable fabric, which we then distributed to each person who received a basket. The masks made by Patricia and Luis were very useful and pretty at the same time.  
In December 2020, according to the anti-Covid measures in Ecuador, it was no longer allowed for communities or associations to distribute gifts to children (bags of caramels, etc.), which is why we were not able to give them the teddies that were intended for them, brought from Switzerland. But it's only a postponement!
Coup de Pouce project| This year it is Yolanda who benefits from a hand from the association, in the form of a tricycle triporteur with which she will be able to recycle cardboard and sell toilet paper in the streets of Santo Domingo de los Tsáchilas. Yolanda was very moved, super happy with her apple green tricycle and very grateful to her sponsors, Kevin and Barbara.
The Fritada| This year again we will organize a fritada, a typical dish from the Andes. It will (certainly) take place on Sunday, October 3rd at the Grande Salle in Oulens. Reserve the date already and an official invitation will follow, when everything will be confirmed.
A warm thank you to all the volunteers who helped us in the various activities of the association, but in particular, for the last Fritada, to : Gloria, Géraldine, Audrey, Kevin, Béatrice, Constance, Didier, Bernhard and Abigaël.
About the stands| The stands are there to talk about the association but also to raise funds for the project in Ecuador. A big thank you to Constance and Didier, Charlotte, Luis-Carlos, Bety, Kelly and Vincent who participated in the 8 stands organized in 2020. The next ones will take place this autumn, do not hesitate to contact us if you wish to offer some of your time as a volunteer, because we need you.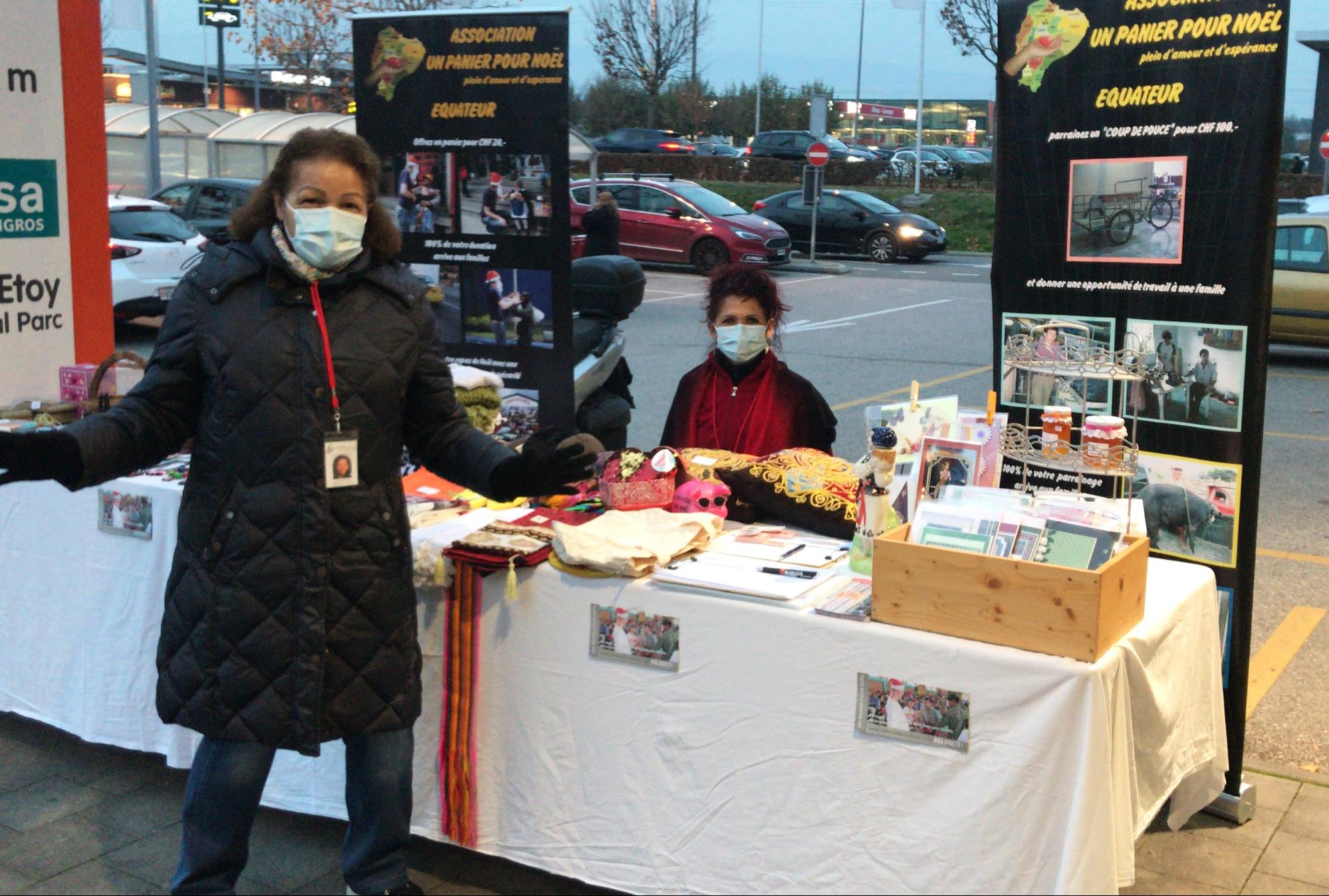 " Small causes produce big effects"
French proverb
Thank you for your support !